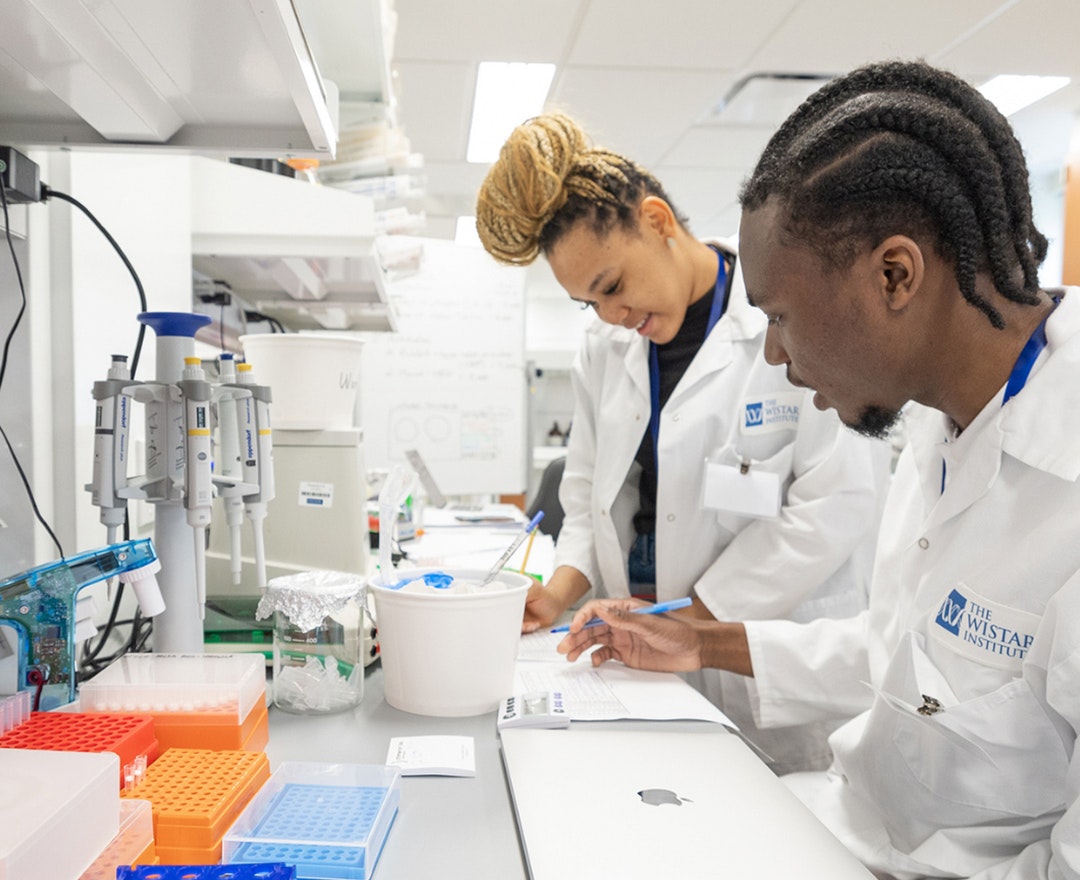 Wistar Institute of Anatomy & Biology
Wistar Institute of Anatomy & Biology
The mission of The Wistar Institute is to marshal the talents of outstanding scientists through a highly-enabled culture of biomedical collaboration and innovation, in order to solve some of the world's most challenging and important problems in the field of cancer, immunology, and infectious diseases, and produce groundbreaking advances in world health. Consistent with a pioneering legacy of leadership in not-for-profit biomedical research and a track record of life-saving contributions in immunology and cell biology, The Wistar Institute aims to pursue novel and courageous research paths to life science discovery, and to accelerate/potentiate the impact of those discoveries by shortening the path from bench to bedside.
Spotlight
Established in 1892, The Wistar Institute is a renowned biomedical research institute that has gained international recognition as a training ground for young scientists. The Institute offers an array of education and training programs, such as high school summer programs, undergraduate and graduate programs, pre-apprenticeships and apprenticeships, and postdoctoral fellowships.
With the goal of providing more equitable access to training and careers in the life sciences and creating a more diverse pipeline of talent to meet the region's workforce needs, Wistar recently introduced several innovative training programs. This includes the Fox Biomedical Research Technician (BRT) Apprenticeship and the Quality Science Pathway Apprenticeship (QSPA).
The BRT Apprenticeship was launched in 2017 as an extension of the Institute's Biomedical Technician Training (BTT) Program, which became a registered pre-apprenticeship in 2019. The pre-apprenticeship, which feeds into the BRT program, is currently offered at Cheyney University and has garnered interest from many other universities in southeastern Pennsylvania. Both the apprenticeship and pre-apprenticeship are the first of their kind in the nation.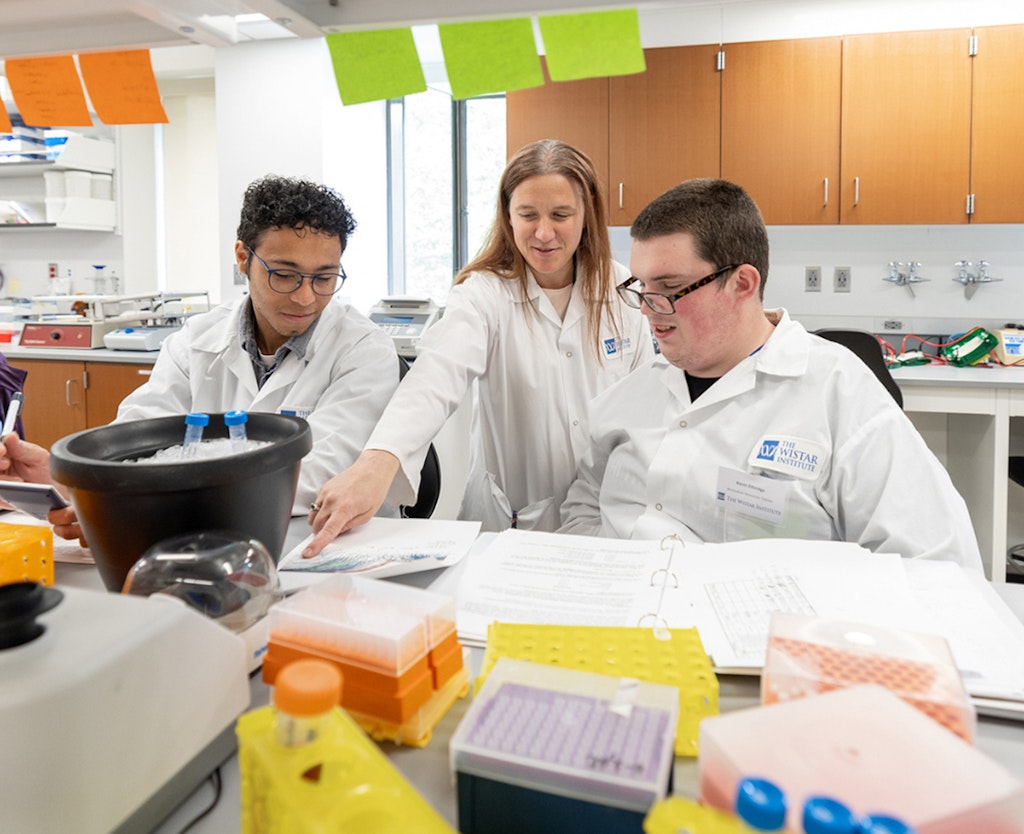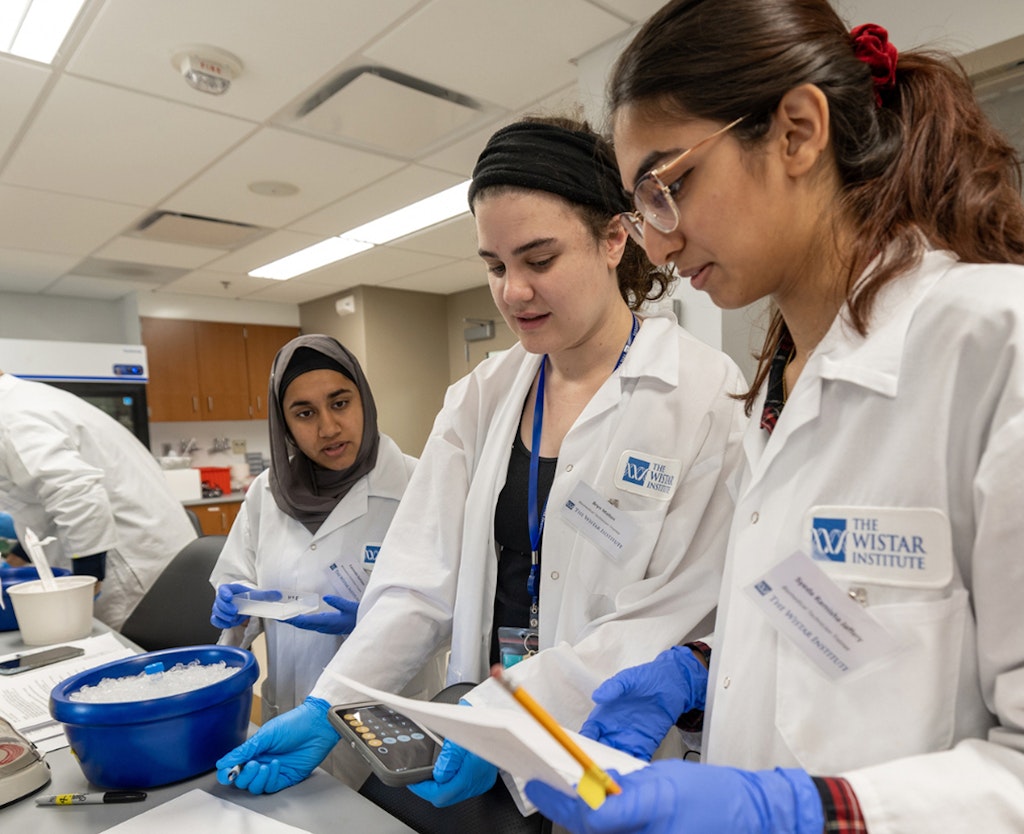 Most recently, Wistar launched the Quality Sciences Pathway Apprenticeship to meet the region's growing demand for quality science professionals. The QSPA addresses a critical gap in higher education and workforce training programs where students are rarely exposed to quality science—a field that strives to ensure that products are free of defects, deficiencies, and significant variations.
The QSPA is provided through the Hubert J.P. Schoemaker Education and Training Center and is cost-free and open to all students, whether they're currently enrolled, recent alumni, or students who've taken college courses but are not currently enrolled. Through the program, students earn a 𝐶𝑒𝑟𝑡𝑖𝑓𝑖𝑒𝑑 𝑄𝑢𝑎𝑙𝑖𝑡𝑦 𝑆𝑐𝑖𝑒𝑛𝑐𝑒 𝑃𝑟𝑜𝑓𝑒𝑠𝑠𝑖𝑜𝑛𝑎𝑙 credential by completing an industry-developed curriculum taught by subject matter experts from regional life science companies and may be matched with an employer for 2,000 hours of full-time employment and on-the-job training.
Transformational GRANT
Funding Purpose
Unrestricted grant for general operations and the Education Video Project, High School Program, and BRT Apprenticeship.
Amount $250,000
WHAT IS A Transformational GRANT?
Transformational partnerships may be extended or renewed at the board's discretion. Otherwise, the Grantee partner may reapply after two years.
Learn More