Chester Children's Chorus via Swarthmore College
Chester Children's Chorus via Swarthmore College
The mission of the Chester Children's Chorus is to provide an intensive, sophisticated, and joyful choral music experience to young people of the City of Chester and to support their academic achievement and personal development.
Spotlight
Founded in 1994, Chester Children's Chorus (CCC) provides an intensive, sophisticated, and joyful choral music experience to youth in the city of Chester and supports their academic achievement and personal development. Located on Swarthmore College's campus, the nonprofit provides year-round programs for children between the ages of 7 and 18. During the academic year, children develop their vocal talents via rehearsals and concerts, as well as their math skills through small-group and individualized instruction. In the summer, students participate in a rigorous six-week, full-day learning program with a more comprehensive and interdisciplinary curriculum, which includes science, art, dance, and more.
Through the years, CCC has gained much recognition for their exceptional programs. In 2015, the chorus was invited to perform at the inauguration ceremony for PA Governor Tom Wolf. More recently, the Commonwealth of Pennsylvania recognized CCC for its "inestimable contributions to the welfare of society through a sense of fellowship and through its programs… designed to enhance the quality of life for all." CCC's esteemed reputation can largely be attributed to the Chorus' concert performances, which occur seasonally, every MLK day, Swarthmore College's commencement ceremony, and as special one-off events. While these spectacular performances draw much attention to the program's music education, what's often overlooked is CCC's academic focus—particularly in math education.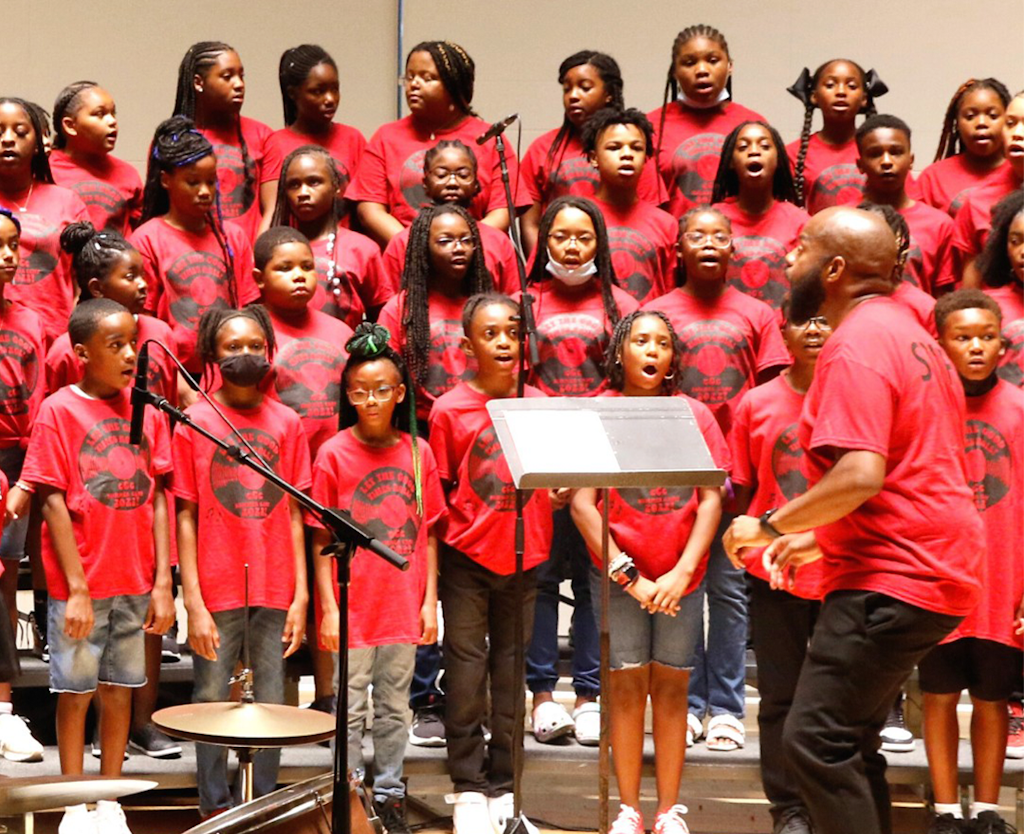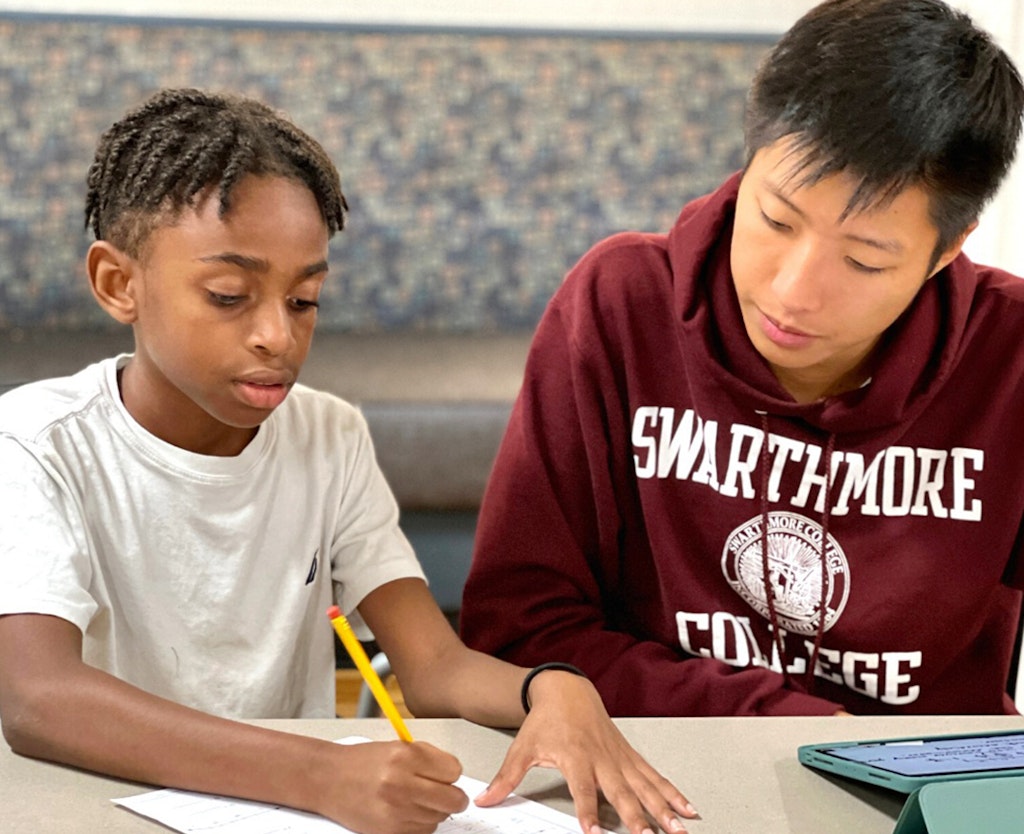 CCC's Math Practice Program was launched in 2019 to support students' mathematical achievement with personalized learning experiences. In addition to staffing a full-time math instructor, the organization employs nearly 50 students from Swarthmore College as math coaches to provide one-on-one tutoring. Many students have worked with the same coaches over the years, allowing them to build positive, trusting relationships, which has been a key element to the program's success in promoting academic achievement and socio-emotional learning. Through long-term engagement, tutors come to develop an understanding of the child's learning style and can adjust their instructional methods to make things "click". On the student's side, a trusting relationship helps them to feel comfortable asking questions, making mistakes, and trying new strategies, which can promote their mathematical confidence and procedural flexibility. Now in its fourth year, the Math Practice Program continues to grow in popularity, with enrollment at a record high.
A curious mind might ask, 'why math?'.
As CCC's Managing and Education Director Dana Semos explains, "mathematical fluency is a gateway to post-secondary choices. We want our children to have every option for success beyond the CCC and high school, whether they choose college, a trade, or go directly into the workforce."
Well, that's a beat we can march to for sure!
Core GRANT
Funding Purpose
Restricted grant for the Chester Children's Chorus Math Coaching and Education Support program.
Amount $107,500
WHAT IS A Core GRANT?
Core Grants may help establish new relationships, allowing PFF to learn more about how well an organization's goals align with our own and possibly elevate our level of support. Core partnerships may be extended or renewed at the board's discretion. Otherwise, the Grantee partner may reapply after two years.
Learn More